Business With RGB LED Wall Washer,RGBW LED Wall Washer
The English name of led wall washer, also called linear led projector light lamp, etc., because its shape is elongated, also some people called led linear, its technical parameters and led projector light lamp is broadly similar, relative to the circular structure of led projector light lamp, led wash wall light bar structure of cooling device is more good treatment.

LED wash wall, as the name implies, let the light like water washed metope, mainly is used for building decoration lighting, and used to draw the outline of the outline of a large building! Due to the LED energy saving, high photosynthetic efficiency, color is rich, long service life etc., which is widely used.

The basic parameters
Application more LED wash wall light basically is to choose 1w high power LED (each high power LED will have a high photosynthetic efficiency made of PMMA lens, its main purpose is the secondary distribution of LED light), a single wire arrangement (two lines or more lines arrangement which I return to the LED project-light lamp), most LED wash wall light, LED tube are sharing a radiator, the light Angle generally have narrow (10/15 degrees or so), medium (20/30 degrees or so), width (about 45 degrees), three kinds of high power LED wash wall light (narrow sense) as far as the effective projection distance of 5-100 meters, the commonly used power about 12w,18w,24w,36w,72w,108w, and other forms of several kinds of power, and their common dimension is commonly 300, 500, 800, 1000, 1200mm wait for a few kinds, can choose different length according to the actual engineering application and power density.

Detailed parameters
Cast light distance: according to the lens 5 ~ 100 meters, the smaller the Angle, the farther the projection distance.
Floodlight light Angle: 6-90 degrees
Mirror: glass reflective lens, the light transmittance is 98-98%, not easy atomization, resistant to UV radiation

The lamp body adopts pure aluminum, have a variety of optional shapes, such as square, strip type, optional length can be arbitrary: 300, 500, 800, 1000, 1200mm. Fixed width and height (1 meter) for conventional products
Conventional protection grade reaches IP65 or IP67, have high waterproof, long time. Even if long time use does not affect its waterproof performance!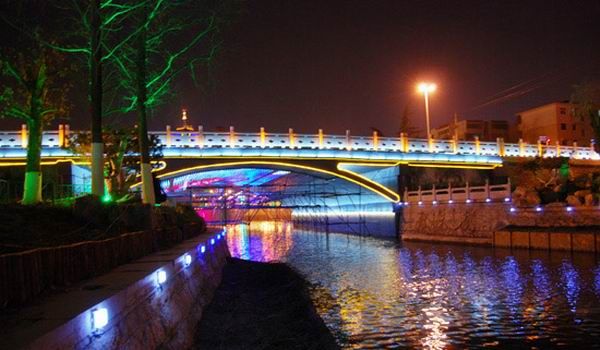 And if you've ever been to a club or watched the latest Broadway play, you must have taken note of the beautiful washes of color against the wall or stage. This is achieved with DMX technology and wall washers. Wall washers are now being used in a variety of commercial lighting applications such as lighting interiors and exteriors of buildings, illuminating billboards, and creating attractive booths at tradeshows. LED wall washers are powerful, compact, portable and plug-and-play, and as their name suggests, they can light up a huge amount of space. They also offer the advantage of high-powered lighting without the high heat and high power consumption of older lighting technology. Here are some ways you can enhance your business with DMX technology and wall washers.

What is DMX?
DMX is the technology used to control everything from the colors of lights to timing and dimming. With full-color RGB wall washers, DMX controllers can play custom-created patterns that are programmed using computer software.

An example of a DMX controller is the Apollo from Rayou Lighting, which comes with PC-compatible computer software for user-friendly custom lighting programming. The Apollo is an economical option that offers both DMX and PWM output, and has memory to store your DMX commands. The dual control allows the Apollo to command two different DMX devices while driving three channels of PWM to control non-DMX devices like RGB strip lights.

DMX lighting simplifies large lighting installations by not having to have several dimmer switches and complicated wire gauge calculations and installations. DMX allows lighting designers and installers to simply place power where they want lights and perform an infinite amount of daisy chains creating what is known as a DMX universe. Meaning, wall washers can be daisy-chained together so that they all work in sync off of one controller.

You can also use wall washers by themselves without a DMX controller. All washers operate as standalone fixtures that can be controlled manually with pre-programmed color patterns and lighting effects. This is common for architectural accent lighting and other static lighting that has no need for light variance.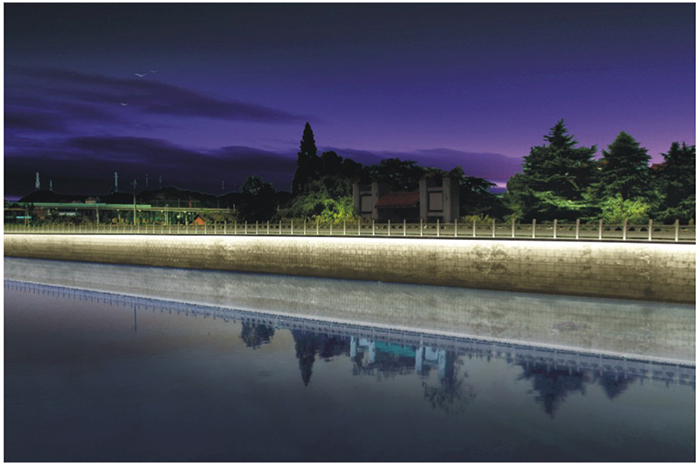 How can I integrate wall washers and DMX into my installation?
Architecture
If you are an architect you can use wall washers to highlight certain parts of your design. You can light interiors or exteriors of buildings with a full palette of colors or color patterns. From a distance your building can be seen with colors to represent and celebrate different occasions.
For example,to light the exterior of their Southern California headquarters using eight 24" RGB LED Wall Washers.
Conventions and Tradeshows
You can create an attractive booth at a tradeshow or convention with wall washers and DMX controllers. Wall washers brighten and create eye-catching, sophisticated booths, drawing attendees your way. Additionally, DMX controllers can be used to create custom light shows, or can be set to music, transforming your booth into a disco floor.
For example,the company wanna light up their LOGO,and they used the Apollo DMX Color Controller along with a 1 Meter RGB LED Wall Washer with a 45-degree angle, and a DMX Decoder with XLR Ports to light up the sign. Even from a distance people could see the brand thanks to the glowing, colorful light created by the wall washer, which helped the client's LOGO stand out in there.
Businesses & Retail Displays
If you're a restaurant or other business owner, you can instantly create mood lighting with DMX lighting. Place a wall washer anywhere you want to highlight, whether a VIP lounge, a themed room or in the lobby for a grand entrance. Just select the color you want, adjust the dimming, and give the whole room a wash of color from warm orange to cool purple. There is no need to monitor several dimmer switches—you can just pick your location, plug it in and change the whole feel of the room.

Using wall washers adds an intense splash effect and breaks up the norm of using artwork or plants as decor. Using a large wall washer at an entryway can simulate a red carpet Hollywood premiere for dinners parties, creating an A-list dining experience. Smaller wall washer units can be used to highlight paintings or sculptures. 5 Star Island, a rental resort venue in Miami, used several rectangular RGB LED Wall Washers and round RGB Wall Washers to light up their villas, palm trees, and fountains. The effect was nothing short of luxurious.
How can I get started with wall washers and DMX lighting?
Rayou Lighting has resources to get you started on a DMX and wall washer installation.

Rayou Lighting has several different models of wall washers to choose from. Browse different features including shape, size, projection distance, beam angle and price. You can also view thorough wiring diagrams and detailed instruction sheets so you can see how easy the installation will be.

Rayou Lighting also has a selection of low-cost, user-friendly DMX controllers and a variety of accessories including DMX decoders and transmitters.

Rayou Lighting has dedicated product specialists and Account Managers who can help you figure out the best lighting solutions for your commercial needs. If you have a large-scale project or idea but are not sure how to get it done, ask our experienced and specialized Account Managers and they'll be able to provide support throughout all stages of your project's development.

RGBW LED wall washer, RGBY LED wall washer light with DMX lighting effect:

Stand Out from the Pack

Wall washers and DMX lighting have come a long way from just lighting up performances and dance floors. They now offer memorable and sophisticated solutions for businesses that want to stand out. Whether you're an architect, designer, fabricator or business owner, consider integrating wall washers and DMX lighting into your design and installation. You don't need to be a professional lighting designer to create amazing color effects that will make your business the one to watch.

About Rayou Lighting, the professional RGB lighting system supplier since 2010 in Shenzhen,china:
Rayou Lighting is where style and affordability meet sustainable lighting. Rayou Lighting offers a wide selection of LED lighting products for home and business owners, including LED wall washer, RGBW led strips, led power supply, led downlight,IP65 le ceiling light, outdoor rgb led projector light, led inground light, led ar111,led par30,ufo led high bay,e40 led corn light, led street light and more. LED lighting technology is the safest, hippest, and most energy efficient way to light up the world. Learn more at http://www.rayoulighting.com or http://www.rayoulighting.en.alibaba.com
For more led light types or any commments,please kindly write us by email directly to info@rayoulighting.com.
Wanna discuss online?Follow us on skype ID: tyjeffery,your invitations are welcome always.
Contact us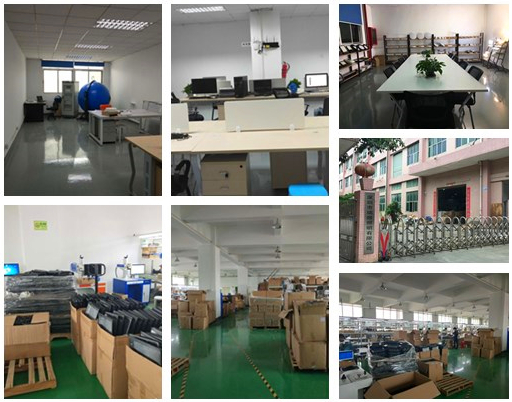 Song Gang Town,Shenzhen,China